Unarmed BDSM.
Vi er i Kink Club meget stolte af at kunne præsenterer John Pendal med foredraget Painblock and unblock.
Der er en myte om, at for at være en god SM Top, skal du have enorme mængder BDSM udstyr, eller adgang til en værktøjsbutik for at lave dit eget udstyr. Men hvad sker der, når du møder nogen varm, og du kun har plads bag cola automaten på 7. sal til at komme med noget kreativt? Denne session er til personer med et begrænset budget, eller som gerne vil være i stand til at nyde en spontan scene uden at have deres legetøjs kuffert med. Sammen skal vi udforske de mange forskellige typer SM, der kan praktiseres med bare den menneskelige krop: ingen glidecreme, handsker, legetøj eller andet udstyr tilladt.
Erfarings niveau for deltagere: Intet erfarings niveau nødvendig
Hvad skal du medbringe: Ingenting
English Version
There is a myth that to be a good SM Top you need to have huge toy bags full of expensive equipment, or access to a tool-shop to make your own gear. But what happens when you meet someone hot and you only have the space behind the coke machine on the 7th floor to come up with something creative? This session is for people on a limited budget or who would like to be able to enjoy a spontaneous scene without having their toy-bag with them. Together we'll explore the many different kinds of SM which can be practised with just the human body: no lube, gloves, toys or any other equipment allowed.
Requirements for participants: None
What to bring: Nothing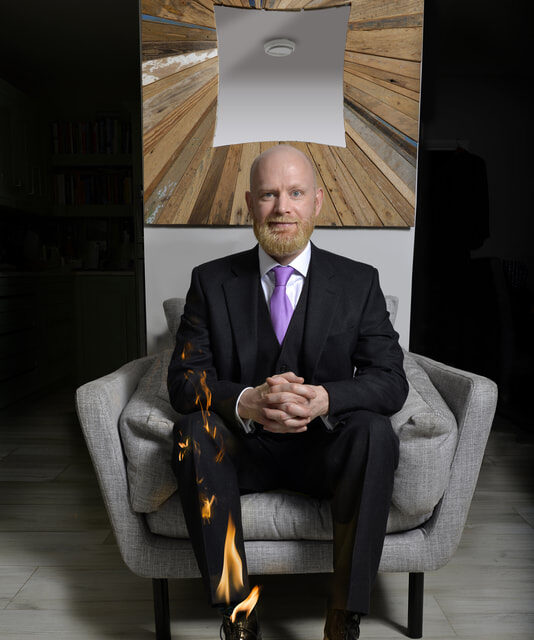 John Pendal
Kink Club Underviser
Vi var så heldige at opleve John Pendal i Norge til Kinkferancen. Vi er vildt stolte over at have lavet en aftale med ham. Både med at høre hans vildt sjove standup men også høre nogle af hans vildt gode workshops, som vi også oplevede i Norge.
In 2003 I won the 25th International Mr Leather contest in Chicago, (the only Briton ever to have won the title). That led to appearances all over Europe and North America giving speeches and hosting fundraisers, talent shows and leather contests.
I started stand-up comedy in 2010. Since then I've performed 1,000 gigs at comedy clubs and theatres across the UK from Falmouth to Edinburgh, as well as solo shows in Atlanta, Chicago, Cleveland, Denver, Edmonton (Canada), Fort Lauderdale, Melbourne, Oslo, Rome and West Palm Beach. Festival work includes The Big Weekend in Cambridge and Folsom Europe in Berlin. I've also been the MC for Mr Chicago Leather every year since 2004 and co-hosted International Mr Leather in 2012.
I tailor my material for different audiences and have experience ranging from university students to rural village halls, and military bases to fetish events. I regularly perform opening 20 minute sets, paid middles, guest M.C. spots and headline smaller clubs.
I've been a finalist in two national comedy competitions: Laughing Horse New Act of the Year 2015 and Old Comedian of the Year 2016.
… and yes, I will wear leather on stage if you want.
John's Guide to Leather & Bear London – John's Guide to Leather and Bear London (leatherlondonguide.com)
JOHN PENDAL: Coaching For People Who Feel Like Outsiders – Coaching for people who feel like outsiders