Finding Your(KINK) Vice
Det er en del snak om samtykke, at det afhænger af at kunne sige fra. For eksempel:
At stå op for dig selv i forhandlinger

Klart at kunne angive dine behov, ønsker, tændinger og grænser

At acceptere og være i stand til at bruge et stop-ord under legen
Men der er øjeblikke, hvor vores stemmer kan forlade os, f.eks. føler, at alle har investeret for meget i scenen, og vi vil ikke svigte andre, oversvømmet med endorfiner eller adrenalin, genopleve tidligere traumer, forelskelse i din legepartner, autistisk nedlukning – og det er, hvad denne workshop dækker over.
Vi undersøger de mange grunde til, at enhver kan forblive tavs under en kink-scene – uanset om de er nybegyndere eller erfarne spillere. Hvad skal man gøre, hvis nogen bliver trigget, og forskellige strategier til at hjælpe folk med at kommunikere – også selvom de har haft et helt liv med 'behagelige mennesker' eller ikke ved, hvem de er.
Erfarings niveau for deltagere: Intet erfarings niveau nødvendig
Hvad skal du medbringe: Ingenting
English Version
A lot of discussion about consent relies on being able to speak up. For example:
Standing up for yourself in negotiations
Being able to clearly state your needs, wants, desires and limits
Agreeing to AND BEING ABLE TO USE a safe word during the scene
But there are occasions when our voices may leave us, e.g. feeling that everyone has invested too much in the scene and we don't want to let others down, flooded with endorphins or adrenaline, reliving past trauma, falling in love with your play partner, autistic shutdown – and that's what this workshop covers.
We examine the many reasons why anyone may stay silent during a kink scene – whether they are a novice or experienced player. What to do if someone is triggered, and different strategies to help people communicate – even if they've had a lifetime of 'people pleasing' or don't know who they are.
Requirements for participants: None
What to bring: Nothing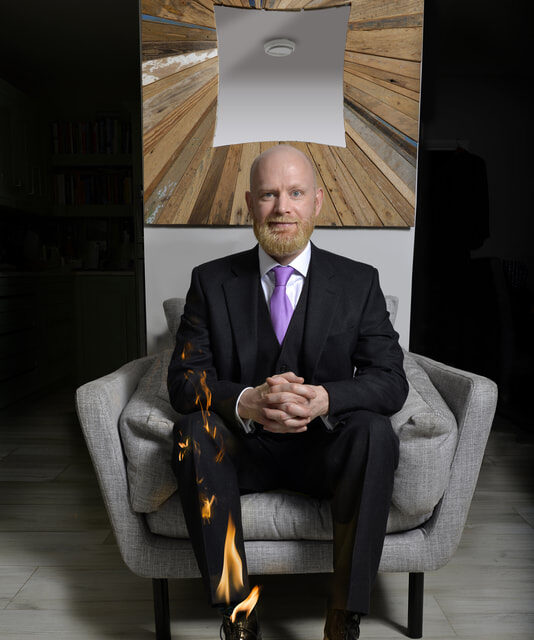 John Pendal
Kink Club Underviser
Vi var så heldige at opleve John Pendal i Norge til Kinkferancen. Vi er vildt stolte over at have lavet en aftale med ham. Både med at høre hans vildt sjove standup men også høre nogle af hans vildt gode workshops, som vi også oplevede i Norge.
In 2003 I won the 25th International Mr Leather contest in Chicago, (the only Briton ever to have won the title). That led to appearances all over Europe and North America giving speeches and hosting fundraisers, talent shows and leather contests.
I started stand-up comedy in 2010. Since then I've performed 1,000 gigs at comedy clubs and theatres across the UK from Falmouth to Edinburgh, as well as solo shows in Atlanta, Chicago, Cleveland, Denver, Edmonton (Canada), Fort Lauderdale, Melbourne, Oslo, Rome and West Palm Beach. Festival work includes The Big Weekend in Cambridge and Folsom Europe in Berlin. I've also been the MC for Mr Chicago Leather every year since 2004 and co-hosted International Mr Leather in 2012.
I tailor my material for different audiences and have experience ranging from university students to rural village halls, and military bases to fetish events. I regularly perform opening 20 minute sets, paid middles, guest M.C. spots and headline smaller clubs.
I've been a finalist in two national comedy competitions: Laughing Horse New Act of the Year 2015 and Old Comedian of the Year 2016.
… and yes, I will wear leather on stage if you want.
John's Guide to Leather & Bear London – John's Guide to Leather and Bear London (leatherlondonguide.com)
JOHN PENDAL: Coaching For People Who Feel Like Outsiders – Coaching for people who feel like outsiders